To our customers !
If you face any technical issue, let us know.
.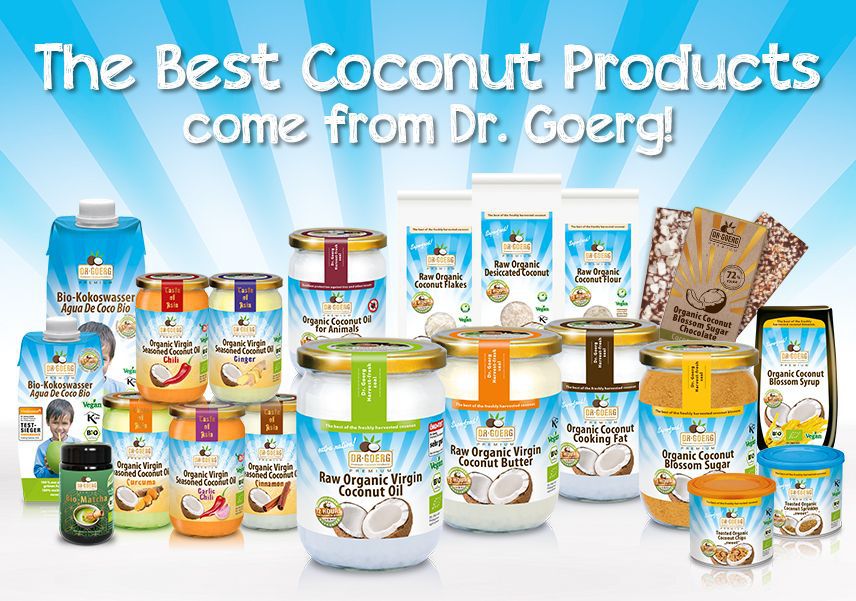 Dr. Goerg PREMIUM organic coconut products
Dr. Goerg does miracles! Unsurpassed freshness and German quality standard recognized by our customers. Products made without compromising, produced within 72 hours from the harvest to end product, vegan friendly, from FAIR TRADE raw materials.
Along with coconut products here you can find deserts, cacao, nut butters and spreads made from coconuts, peanuts, sesame, hazelnuts, cahews) even
fresh coconuts too !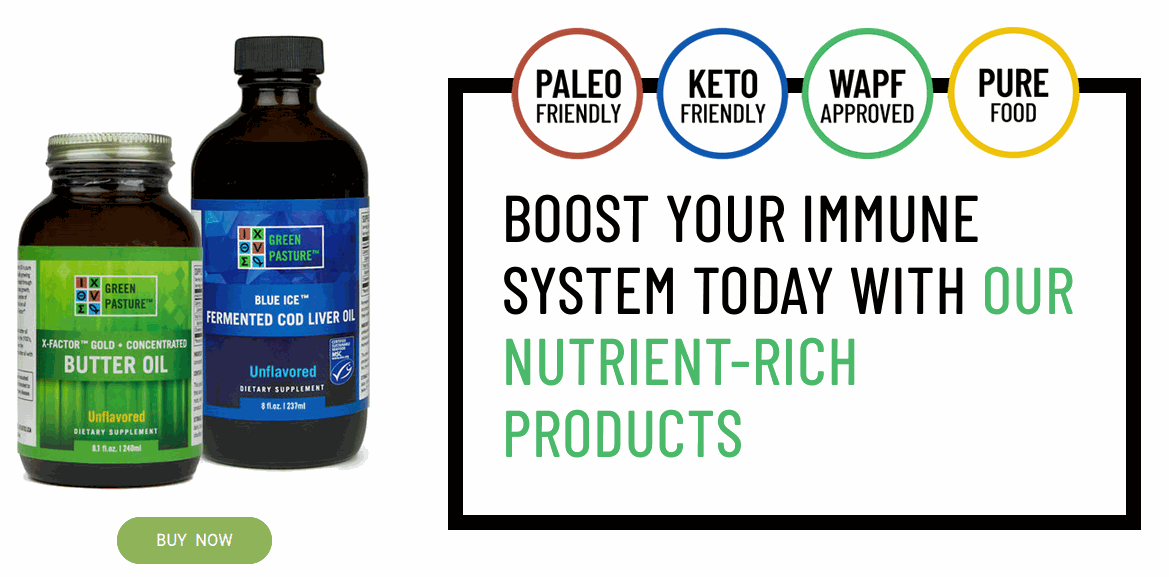 Green Pasture
TM

fermented cod liver oil (and other procuts)

Green Pasture revived the old glory of cod liver oil by reviving the ancient process of cold fermentation of cod livers. That gave us a truly RAW product of high quality made of pure cod livers caught in pristine Arctic region of Behring Sea. Filtered by proprietary cold method, oil is tested in independent labs.

Uz Blue Ice® ulja, tu je i mješavina Blue Ice® Royal i X-FactorTM Gold koncentrirano ulje maslaca bogato nutrijentima koji hrane stanice crijevne stijenke!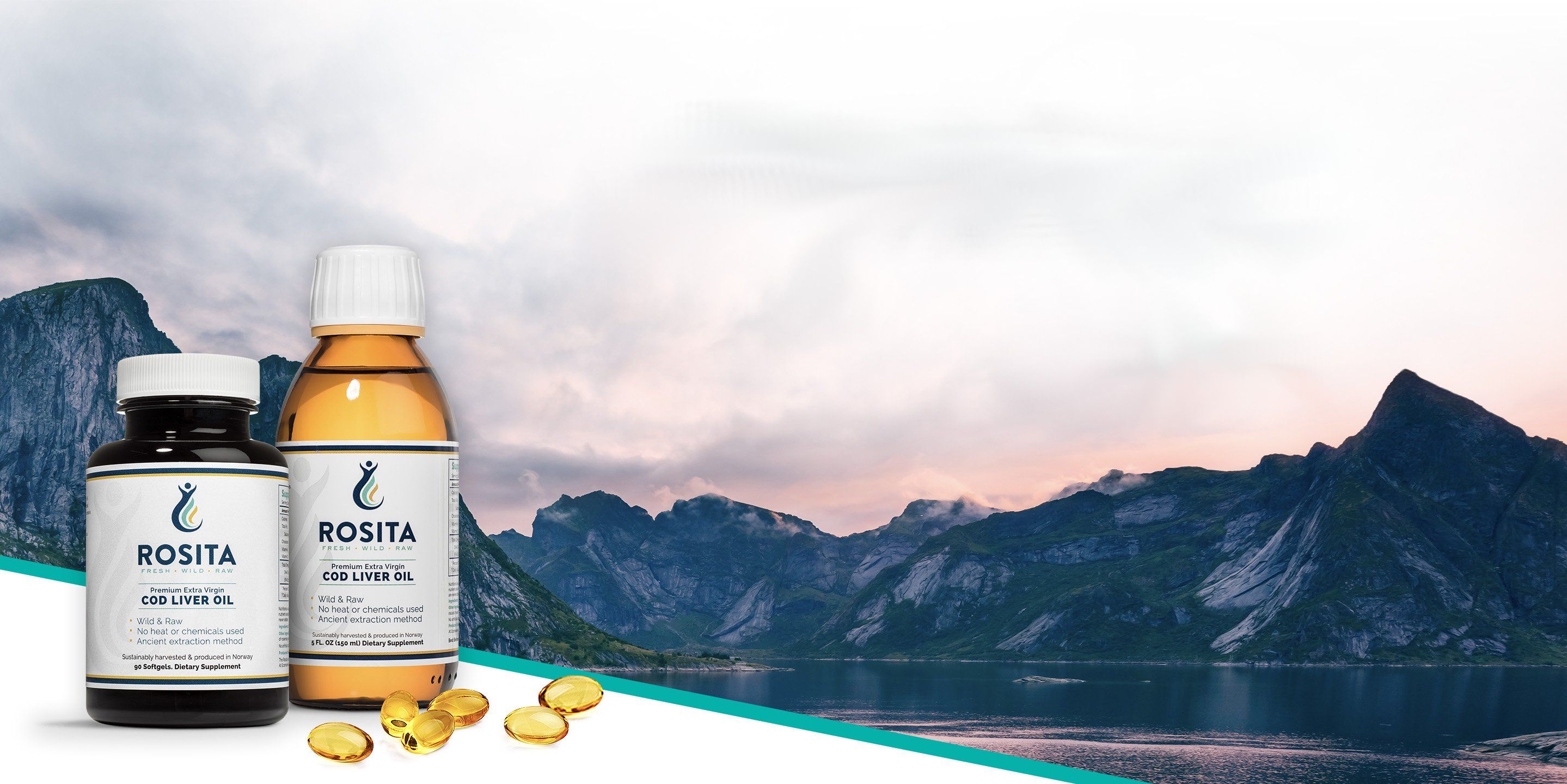 Rosita Ratfishoil
®
Rosita is one of few cod liver oil brands produces by traditional, cold method. No fermentation is involved, so this product is suitable even for those that can't tolerate hystamine present in fermented foods. Rosita products are manufactured in Norway from wild fish caught in pure fjords and manually transformed to amazingly nutritious and rich products. In addtition to cod liver oil there is a ratfish oil too, rich with alkylglycerols, that made this brand world-famous!


BackTpack
®

backpacks


Glavni smo EU distributer za BackTpack® ruksake. BackTpack® je dizajnirao američki fizioterapeut kako bi bio ergonomska, za kralježnicu zdrava alternativa običnom ruksaku. Dizajniran je tako da teret prenosi na os tijela čime doprinosi prirodnom vertikalnom otporu tijela gravitaciji i popravlja držanje, smanjuje bol i uvježbava naviku zdravog držanja leđa. Klikom na sliku ili OVDJE bit ćete preusmjereni na web dućan www.backTpack.eu !
Knjiga za svaku obitelj!


Primijenite otkrića Westona A. Pricea za zdravlje svoje obitelji i spriječite ili usporite već započeti proces degeneracije!

Imaju li Vaša djeca pokvarene ili zbijene zube koji rastu jedni preko drugih? Zašto su naši preci imali toliko robusnije zdravlje iako danas živimo u većem obilju?


Zubi su jedini vidljivi dio koštanog sustava i tu se očituje manjak ključnih nutrijenata koji će se s vremenom očitovati na čitavom organizmu.


Znate li da su to prvi znakovi degeneracije koju je Weston A. Price dokumentirao?


Knjiga prati Vaše dijete od razdoblja prije začeća do punoljetnosti.


Pomoću nje ćete bolje razumjeti svoje zdravlje i naučiti lekcije o prehrani i zdravlju za čitav život!
149,00kn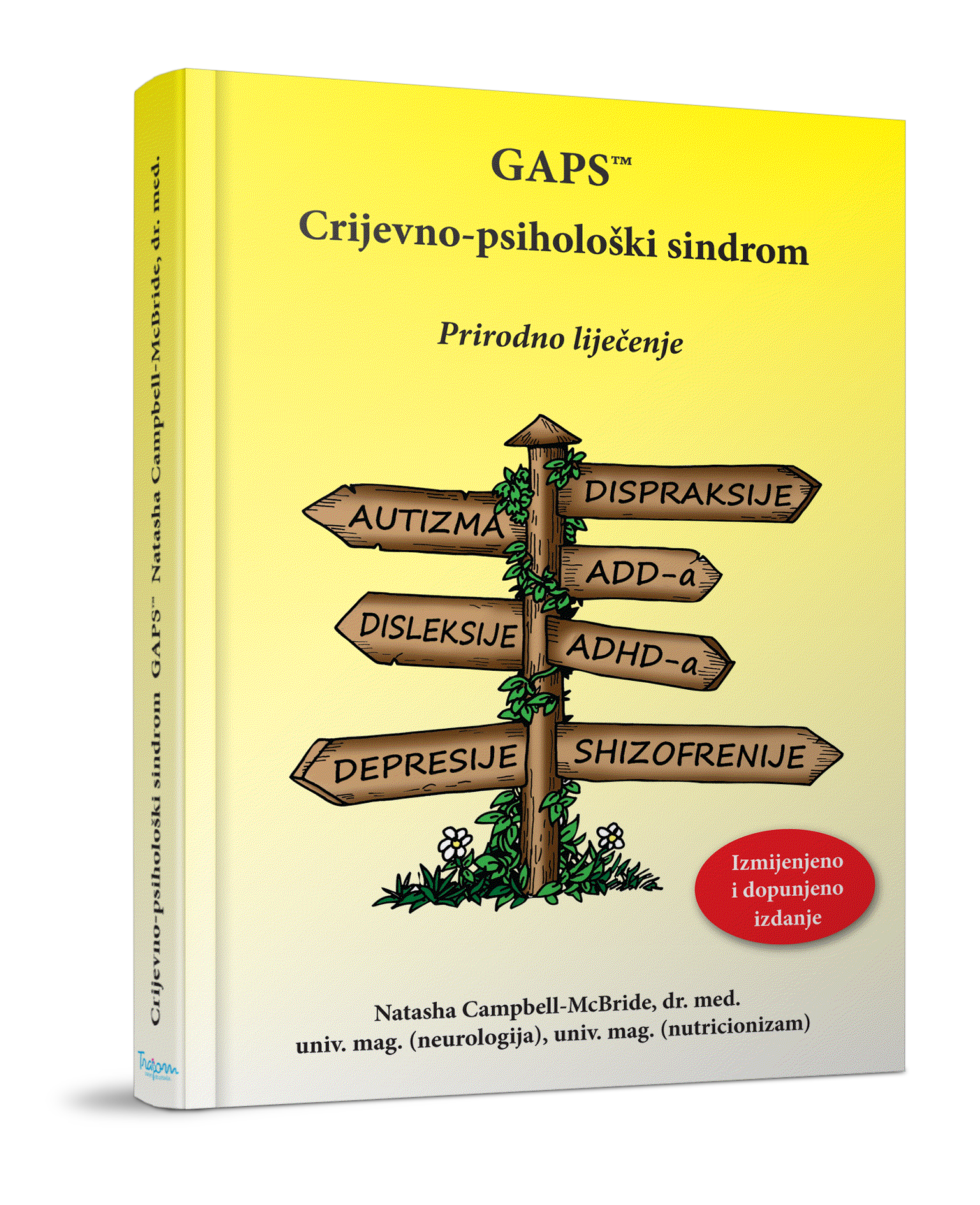 GAPS - gut and psychology syndrome
Knjiga Natashe Campbell-McBride, dr. med., koju u Hrvatskoj već niz godina uspješno koriste roditelji djece s problemima:
autizma

dispraksije

disleksije

ADD-a

ADHD-a

depresije

shizofrenije
Capsule Connection capsulators (USA) & Now Foods empty capsules
Manual capsulators MORE INFOCharge 24 capsules within several minutes. We offer two sizes, one for size 0, other for size 00. Fills gelatin and celulose capsules.
We offer celulose capsules MORE INFO.
Za titlove na hrvatskom klikni ispod videa na CC ili